Welcome to the Johnson County Green Party!
We are an affiliate of the Iowa Green Party
and the Green Party of the United States.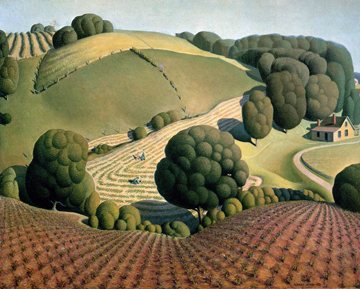 "Young Corn" by Grant Wood
We are committed to:
Environments everywhere
Non-violence
Grassroots democracy and organizing
Economic, social, and environmental justice
Sustainable energy and living
Universal healthcare
Election reform
Fair Trade
Livable wages for all working people
An end to corporate domination of democracy
Cessation of military domination of the national budget and foreign relations.
Announcements:
Green Party Monthly Meeting
22 June 2014 Iowa City Public Library 1:30 p. m.
Of Interest to Greens:
Watch this site for information about our fall "Liveability Series," and/or write hhart11@gmail.com for more information.